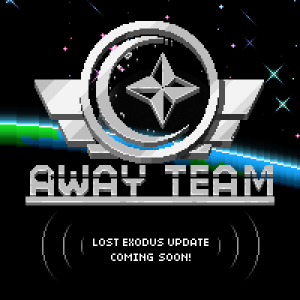 Hi everybody! We are very excited to to let you all know we have been hard at work on a large update that rounds out The Away Team while keeping the core game that you (hopefully) know and love.
The big features we have been working on for the Lost Exodus update include:
New adventures to explore
New in-game character creator (with offline support for sharing as well as Steam Workshop integration)
New gameplay features focusing on searching and survival
More ways to track current status and progress
UX improvements
Many bug fixes!
We're not quite ready to talk about dates, but we are excited to share what we've been working on with players, and we're working hard to get it into people's hands as soon as its ready!
The small update that went out today includes some small changes in preparation for the Lost Exodus update, but nothing that is visible to users except an updated background for the main menu.
--
Brune, Michael J
Josh "Cheeseness" Bush