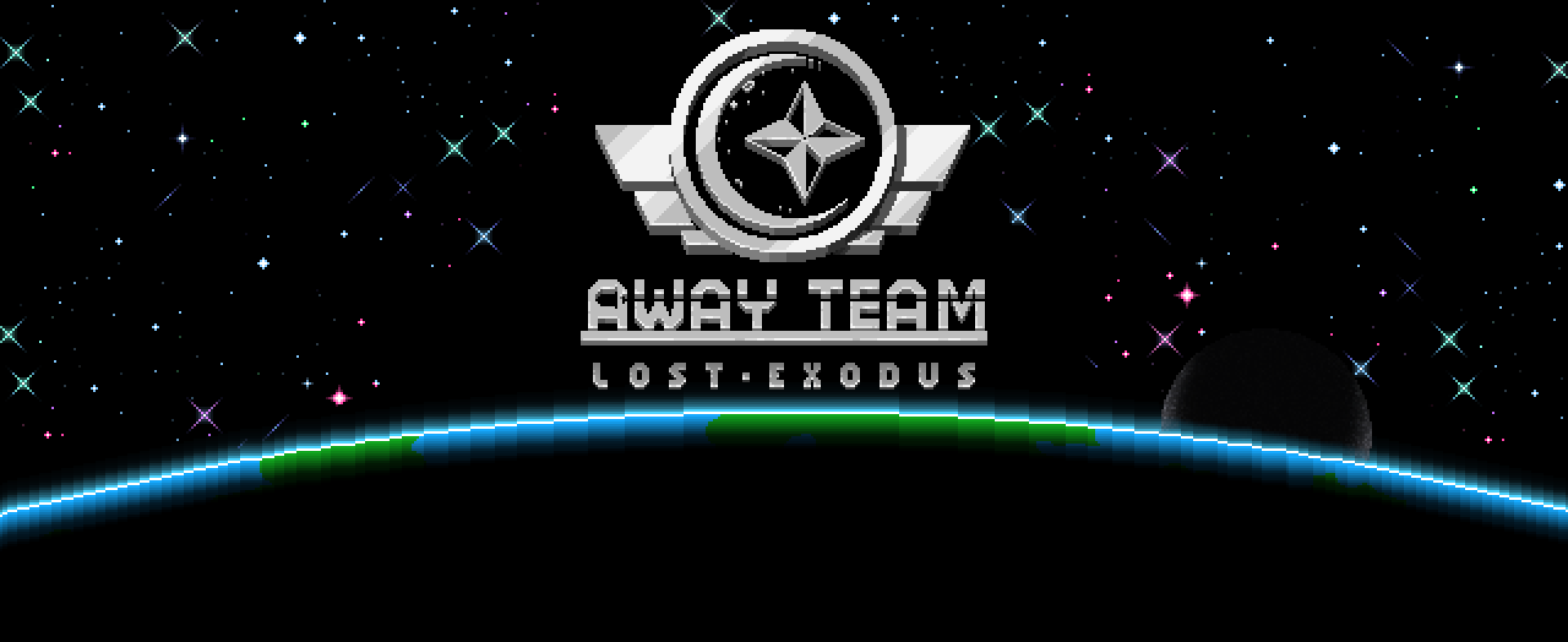 Greetings, space travellers!
We are proud to announce that The Away Team's upcoming update, Lost Exodus, will be launching on Steam and Itch.io on October 22nd!
Lost Exodus polishes and builds upon The Away Team's core choose-your-own- adventure and real-time space exploration experiences by adding more content, improved gameplay, and an in-game character with integrated Steam Workshop support.
There are a lot of changes to go over, and we'll be digging in in more detail with a proper changes, but for now, here's a rundown on the key stuff:
Expanded story, increasing the game's mission content to over 120,000 words
Enhanced sector exploration with new random event missions and asteroid fields
A new crew role experience system
A new unlockable character with their own story arc to explore
Over 50 "memento" items for crewmembers to collect
A new character editor with Steam Workshop integration
Improved sprite rendering
Clearer text and an optional dyslexic-friendly font
Additionally we are announcing today that the game's base price will be increasing to $8.00 to coincide with the update's release. A lot of effort, talent, and love has gone into making both the original game and this update, The new price of $8 will better reflect and honor that. If you'd get in early and pick up The Away Team or gift it to a friend at the lower price of $2.00, we understand.
We are really looking forward to sharing what we've been working on with new and existing players on the 22nd, and hope you'll celebrate with us by checking it out :)
If you'd like to check out some screenshots of the new bits and pieces ahead of us updating the store page, you can check out our presskit here: http://press.underflowstudios.com/sheet.php?p=The_Away_Team​